Installation on October CMS
Step-by-step instruction to install the plugin on October CMS
Go to the admin panel of your site (/backend) and open the Settings → System → Updates & Plugins section. Click + Install plugins.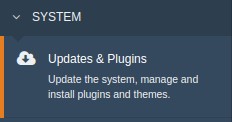 In the search line, enter the name of the plugin - ImbaChat. Install the plugin on the site by clicking on its icon.


After installing the plugin, settings will be available in the MISC section in the left panel of the Settings section. Click on the plugin settings. A window will open with empty lines: Developer id, API Login, API Password, Secret Key.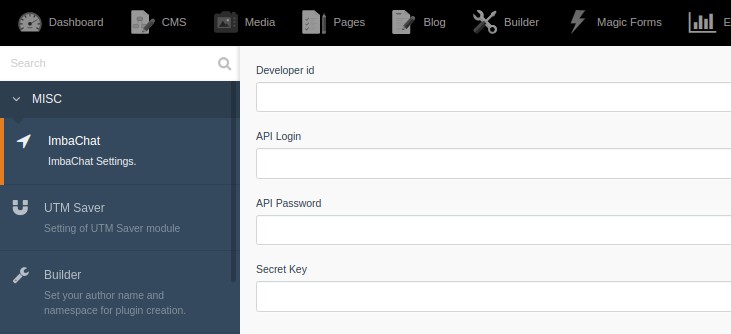 Copy this data from widget setting in Dashboard on the imbachat.com website. Save the data.

It remains only to add the plugin component to the code of your site. Go to the CMS section. Add the plugin component to all pages of the site before the closing body tag (or to those pages where you need chat), simply dragging it to the desired location.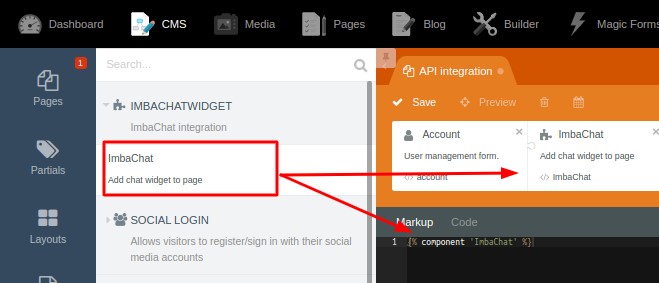 Done! Chat has been successfully installed on your site.
We also provide free installation service and technical support. Contact us by E-mail or Telegram.
Possible errors:
If you have installed plugin using this tutorial and the error appeared:
Registration at ImbaChat plugin is not allowed! You should enable it in your profile on imbachat.com
That means you forbade unauthorized users to use the chat. And then you try to add the widget to the page without the correct authorization parameters.
You have to enable "Registration in the chat" in the Chat Settings on your imbachat.com Dashboard. You can learn more about that feature here.