Step-by-step instruction for installing the plugin on Wordpress
Go to the admin panel of your site. Open the menu item Plugins → Download plugin. In the search line, enter the name of the plugin - ImbaChat. Install the plugin.


Login on the ImbaChat and go to the Dashboard.
Fill in the fields. Write the widget name. In the "Host" write your site URL without http:// (for example: your-site-domain-url.com). And then choose the "WordPress" CMS integration. Create the Widget.

Write the widget id into "Widget id" field in the ImbaChat settings in the admin panel of your website. After that click "Connect to the widget"

If you don't have a widget yet, click "Create a widget" at the same page. Connection between your website and ImbaChat server will be automatically configured.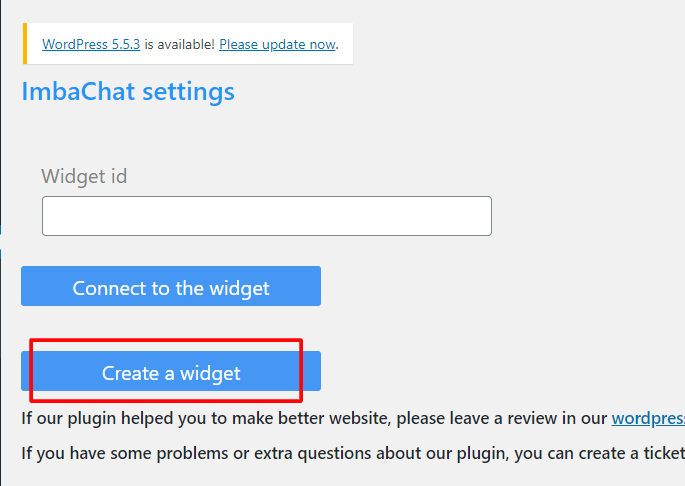 Done! The chat is ready to use on your website.
---
To adjust widget style, go to the «Style settings». To enable the online support function, go to the «Chat settings».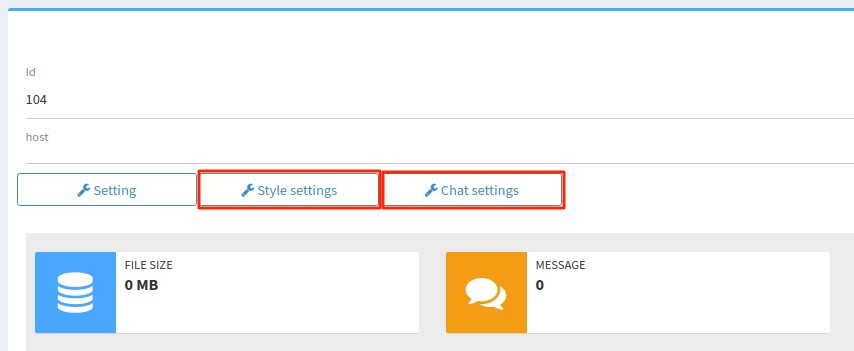 Also, if you have BuddyPress, WCFM Marketplace or SweetDate themes, integration with ImbaChat will be automatically configured as well.
We also provide free installation service and technical support. Contact us by E-mail or Telegram.
Shortcodes:
The first shortcode creates a group, includes 2 fields for filling in information, the first is the name of the group, the second is the string identifier of the group (this parameter is needed for the second shortcode):
[ic_create_group classI="(class name for the input field)" classB="(class name for the button)" buttonName="(button name)"]
The second shortcode adds a button that adds the user who clicked the button. The pipe parameter defines the group.
[ic_join_group classB="(class name for the button)" buttonName="(button name)" pipe="(Group string identifier)"]
To access these shortcodes, you need to update the plugin version to 2.3.3.
Other shortcodes:
[ic_open_dialog] - Start chatting with user
[ic_create_group] - Create public group
[ic_join_group] - Join to group
[ic_open_chat] - Open chat
[ic_close_chat] - Close chat
[ic_wise_chat] - Placeholder for chat on website page
Another articles: